Services
What can we do for you?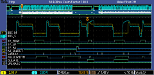 Areas of Expertise
Hardware: Digital / mixed-signal / microcomputer electronics design, FPGA design, circuit prototypes, requirements, verification, hardware processes, interface circuit design
Software: Java, C, VHDL, HTML, Javascript, PHP
Consulting Services
Eightolives provides technical Consulting Services as an Independent Contractor in our areas of expertise. These include tasks of design analysis, trade studies, concept solutions, detailed designs and prototype hardware and software and problem solving. These services can help augment the capabilities of your existing design team in solving puzzling issues, offloading identifiable tasks or identifying solutions.
Prototype Hardware Solutions
Eightolives can design and produce small quantities of prototype electronic hardware to your requirements. Example items include commercial quality circuit boards, custom test equipment and demonstration hardware. We can help you define the requirements and statement of work if needed.
Customized Software Solutions
We can create software solutions for microprocessor based projects or provide customized adaptations of our software tools to solve your particular problems. Solutions can be implemented as Java applications, C programs or web browser based applications using server, PHP and Javascript technologies. What can we do for you?
Design Review Service
We can also provide an independent perspective of your work for our areas of expertise. We can review your VHDL FPGA designs or your mixed-signal board designs. The scope of a design review can be compliance to process, review of documentation and review of electrical design. The output from the review is typically a set of questions, comments, and recommendations that can be reviewed with the design team and then dispensed accordingly. Inputs to be reviewed are typically the design, analyses, and documentation.
Contact us to discuss your problems at help@eightolives.com
Attention: William Kaupinis 1-978-457-6625